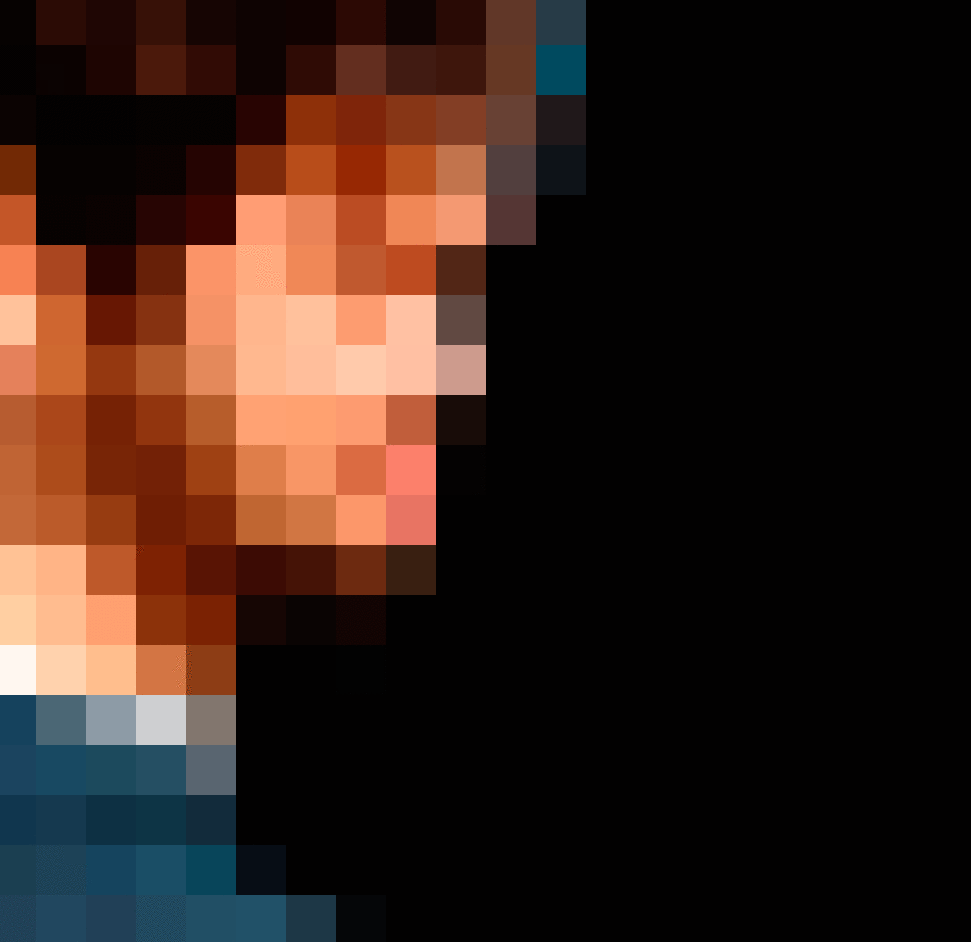 Calvin Luiz Pacheco
*********
Get in touch through the form below:
First Contact
When I was five years old, my dad bought a i486. He used to let me some notes explaining how to use DOS, before he went work. My firsts and favorites games were Mortal Kombat II and Fifa95. I remember like yesterday, I putting a cheat-code, "AICULEDSSUL", to win all rounds just with one hit on MKII. Since that time, I have been addicting to create games. So, My name is Calvin and I'm software developer.
Programming language
C
C++
C#
Pascal
Object Pascal
Python
PHP
Java
JavaScript
ActionScript
Google Apps Script
SQL
PL/SQL
Database
Oracle
MySQL
PostGreSQL
Microsoft SQL Server
Sysbase
Firebase
MongoDB
Version control
Subversion
Git
Team Foundation Server
Visual Studio Team Service
Multimedia framework
DirectShow
Media Foundation
Game engine
Unity3D
Allegro
Construct
XNA
GameMaker: Studio
M.U.G.E.N
Ogre
Openbor
IDE
Visual Studio
MonoDevelop
Eclipse
NetBeans
Intel XDK"
Front-end
AngularJS
RequireJS
HTML5
CSS3
jQuery
ExtJS
Back-end
Node.JS
Gulp
JADE
Grunt
Bower
JSP
ASP.NET
Graphic design tools
Adobe After Effects
Adobe Photoshop
Adobe Ilustrator
GIMP
Office tools
Microsoft Office
OpenOffice
Software development methodologies
Extreme Programming
Scrumm
Kanban
Open UP
Software development standards
Harion.stream
Harion is a video meeting online platform. Developed using webRTC it is possible start/record a meeting and see a webinar on any device. Harion can be used for online education as well like business training tool, online class and private teachers can teach idioms to their students. You can also use Harion for sales or job interview, so you can save time and money on travel expenses without giving up the benefits of face-to-face contact and also you do not need to share your personal or business email.
Programmer
UX/UI Designer
Marketing
Infrastructure
Canes Technologies
Start a bussiness needs total focus on your objectives and right dedication. Canes Technologies was born to create and develop ideias. It was a software development studio with a simple goal: We want to optimize your time, automating your repetitive tasks, benefiting your business.
Co-Founder
SpiderThreat
In a haunted-house you, a mother spider, needs to feed your 300 spiders. It is not a easy job when the house it is surrounded by flying dragons, when a dragon get close by your web you must hold on it, with all your strenght.
Programmer
Animator
Wacky Sheriff From Mars (WIP)
You are acting this time as a Wacky Sheriff, and you lives on planet Mars. With a space guns you do your jobs better than any Sheriff from Pluto.
Programmer
Animator
Graphic Designer
MAD AS ADAM
Mad as Adam (read from right to left) was my first game made in Global Game Jam. The theme to GGJ14 was "We don't see things as they are, we see them as we are". You control Adam, a schizophrenic father who receives a letter of his daughter saying that these are the last days of her. With this, Adam needs to escape of the asylum and go to the hospital to save her. Mad as Adam it's a simple game, but the real challenge was to work with a lot of people (our team was 11 members) and manage this project, it was a lot of fun working with these guys.
Programmer
Game Designer
Project Managemer
ORIXAS
In this game, you control a weak slave with no fighting skills, he only knows hide. With help of the power of the Gods of the wilds and thunders, Iansã, the slave must solve puzzles to escape from the prison called Cidadela. This game uses Afro-Brazilian mythology. The game developed was the final work for the specialization course of Development of Digital Games. All the objects in this games are scraps, enemies are also combination of these scraps.To create these assests we took picture by picture, getting the much light possible, to then digitalize and clean in photoshop.
Programmer
Game Designer
Level Designer
Under Riders
I made this, thinking in the game RiverRider. But here, you need Oxygen and controls two characters. You should collect all the treasures and discovery a new place to end the game. Playing with the submarine, you can pass through fish and monsters. Playing with the diver, your oxygen will decrease. To recover your oxygen you need enter on the submarine. Now if your diver is outside the submarine and you choose the submarine to play, your oxygen will decrease as well. And your diver may die.
Programmer
Game Designer
Graphic Designer
Level Designer
SKY BATTLE
You're the captain Smoker and needs to get alive in Ice Island before your gas tank is empty. SkyBattle is a aeroplane shooter style game, with 3 games modes: Single Player, Multiplayer and Classic Mode. The Classic Mode reminds the classic game River Ride, with a camera view top-down perspective.
Programmer
Game Designer
Level Designer
SOS(SOMEONESTOP) - The Bus (WIP)
This is a super little runner game. You are super late to get the bus, but you almost get him and this is the last bus to get you at home.
Programmer
Graphic Designer
Level Designer
E.R.G.O.S
In "Evil Robots Other Guys from Space" you control the aliens attacking the earth, but the humans will defend their planet with all strength. This game is like the space invaders, but you're the villain. The game was created for ludum dare 25 where the theme is "You are the villain".
Programmer
Level Designer
Sound Designer
Tapper Remake (WIP)
A Tapper clone made in XNA
Programmer
Space Invasion
You are a space trooper called Samuel Liberty Jackson aka Samuel L. Jackson and your job is save the earth from a asteroids attacks.
Programmer
3D Graphic Designer
Breakout
A Breakout clone, not finished. Made in 1 day programmed in Java. My real goal at this game was have done my first game engine.
Programmer
Fightche! (WIP)
It was my second game. Fightche is a fighting game based on Gauchos Culture. The game was not finished and only works on debug mode.
Programmer
Graphic Designer
Get the Red (WIP)
My first game made using C++ and Allegro. In this game you are White and you are playing "play tag" with Red. It is your turn to tag the Red
Programmer
Founded Canes Technologies
Developed a completely web video conferencing project using javascript, webrtc and Node.JS;
Developed a webapp using geolocation;
Designed the company logo;
Developed a company website;
Since July 2015
Developer at Kenta
Developed video conferencing software using DirectShowintegrating with Microsoft Azure;
Participated in the development of the integration of Media Foundation Transforms, for audio and video recording in mp4 format;
Designed and developed a new graphic interface for products;
Developed compatibility for recording audio and video in mp4 format using DiretShow, for Intel x86 processors.
Developed a multi-camera record compatibility using DirectShow;
Developed a Patch System for all company products.
Participated in the development of the interface localization system for the management system for audio and video;
Developed tools who fixes audio or video problems with the stream, codecs and profiles.
Developed tools who extract audio from video files to WMA/MP3;
Developed tools who helps the technical support to collect data and files from the client computer;
Participated in the development of the management system for audio and video using Direct Show;
Porto Alegre from September 2012 to February 2016
Developer at Power Imaging.
Developed many web-crawler in C# to feed the database;
Designed and developed the company website;
Developed workflow website in ASP.NET using ExtJS
Organized and normalized database MySQL;
Porto Alegre from November 2011 to September 2012
Trainee at Alcibio Mesquita Bibo Nunes & Cia Sociedade Simples LTDA – ME.
Designed and developed the company website;
Designed newsletters, banner, outdoors;
Developed a web-video player using action script;
Organized and normalized database MySQL;
Porto Alegre from February 2011 to July 2011
Workshop
Adobe Creative Suite 3 Web Premium.

Faculdade de Tecnologia SenacRS

2008

Orientação a Objetos Com C#.

SENACTECH

2009

Tunning de Banco de Dados.

SENACTECH

2009

Programação para Web com PHP.

SENACTECH

2009

Software Brasileiro: Uma Odisséia no Espaço/Tempo, Julio Neves.

SENACTECH

2009

Internet e Comunicação Digital, Jonatas Abbot.

SENACTECH

2009

Meteorologia Especializada: Tendências em GeoMeteorologia, Jean Espinoza.

GEOMeeting

2010

Imagens de Satélite RapidEye: Resolução Espacial, Espectral, Radiométrica e Temporal em Projetos Operacionais, Marcos Leandro Kazmierczak.

GEOMeeting

2010

Utilização de Geotecnologias na Gestão de Recursos Hídricos, João Manuel Trindade.

GEOMeeting

2010

Mapas Digitais Voltados para Soluções Corporativas, Murilo Augusto de Oliveira.

GEOMeeting

2010

Georeferenciamento de Imagens de Satélite, Marlos Batista.

GEOMeeting

2010

Aplicação das novas Tecnologias de Informação na produção das Bases Cartográficas do IBGE e como suporte ao censo 2010, Corpo Técnico do IBGE/EU-RS/SBT.

GEOMeeting

2010

Soluções Livres para Geoprocessamento, André Cruvinel Resende.

GEOMeeting

2010

Modelagem de Dados.

Fundação Bradesco

2011

Ilustração e Design Gráfico para Web.

Fundação Bradesco

2011

WebDesign.

Fundação Bradesco

2011

C ++ Desenvolvimento Orientado a Objeto.

Fundação Bradesco

2011

UML: Linguagem de Modelagem Unificada.

Fundação Bradesco

2011

Curso Desenvolvimento de Jogos em Java.

Abrindo o jogo

2011

Curso Desenvolvimento com Google PlayN.

Abrindo o jogo

2011

DevCamp: Cloud Essentials.

Microsoft DevCamp

2015

DevCamp: Microsoft Azure.

Microsoft DevCamp

2015

DevCamp: Azure Virtual Machines.

Microsoft DevCamp

2015

DevCamp: Websites.

Microsoft DevCamp

2015

DevCamp: Cloud Services.

Microsoft DevCamp

2015

DevCamp: Mobile App.

Microsoft DevCamp

2015

DevCamp: Business App.

Microsoft DevCamp

2015

Microsoft Windows 10.

Microsoft

2015

Docker for beginners, Rafael Gomes.

FISL

2016

Cloud Computing & Free Software, Alessandro de Souza e Silva.

FISL

2016

Desenvolvimento Mobile Híbrido, Leonardo Seiji.

FISL

2016

Planejamento estratégico: alinhando propósito, objetivos, estratégias e execução. Henrique Girardi.

Farol Coworking

2016

Projetos ágeis também falham.

Agile Day

2016

O Julgamento da TI Bimodal.

Agile Day

2016

Do comando-controle para coaching: 5 fatores que ajudaram numa transformação na gestão de pessoas.

Agile Day

2016

Acelerando Resultados Empresarias com Lean Business Analysis.

Agile Day

2016

Pay what you want: Uma nova abordagem para a precificação de projetos ágeis.

Agile Day

2016